Second Skin by Biologique Recherche
An electrospun mask with 80% pharmaceutical grade hyaluronic acid
Second Skin by Biologique Recherche
An electrospun mask with 80% pharmaceutical grade hyaluronic acid
A regenerating and lifting treatment created by Biologique Recherche, the cult-fave skincare brand from France.
This treatment is positioned as a non-invasive alternative and good complement to filler injections.
It increases cohesion, firmness and density of the skin while reshaping and plumping up the facial contours. This treatment facial also accelerates cell renewal and promote skin regeneration.
Benefits:
Instant lifting and brightening
Deep and long-lasting hydration
Reduction of fine lines and wrinkles
Cell regeneration
Collagen stimulation
1
Nano fibre patches made up of 80% hyaluronic acid are first placed on areas that need lifting.
These are made via a process called "electro spinning". This process is undertaken by a 3D printing technology that converts the hyaluronic acid into short thin strips.
2
Serum is applied to the skin & micro-current device is used to lift and sculpt the face and neck.
At this stage, the hyaluronic patches gradually melt into the skin. Each of these patches comes with a low molecular weight of 77kDa, allowing deeper penetration into the epidermis for long-lasting and maximum level of hydration.
3
Instant skin rejuvenation is achieved with lifting and brightening to the face & neck area.
The results are cell regeneration, collagen stimulation, and the overall reduction of wrinkles. There is also the brightening of skin from the customised Biologique face mask at the end of the treatment.
Why our customers love this treatment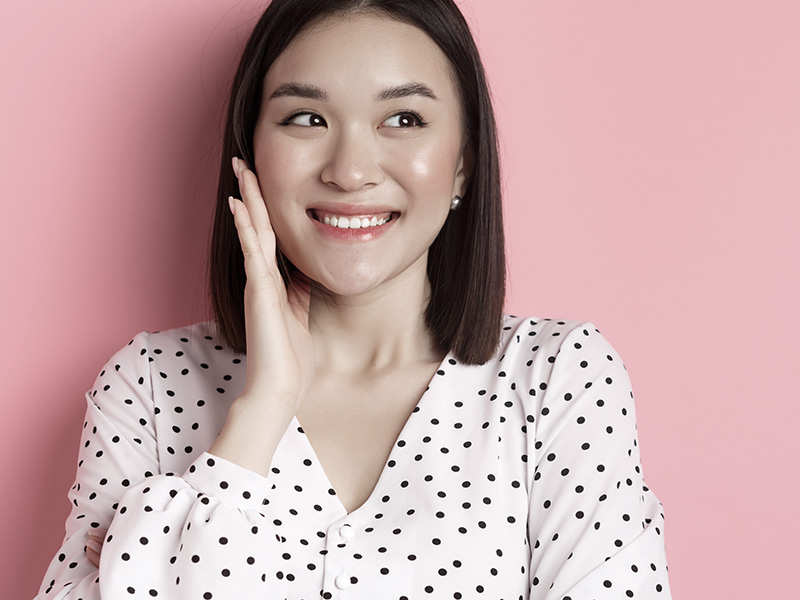 "After one session, my face looks brighter and clearer. The lifting effect on the skin is pretty visible too! I love how the facial is so comfortable, soothing and yet so effective."
Get in touch with us to make an appointment or enquire more