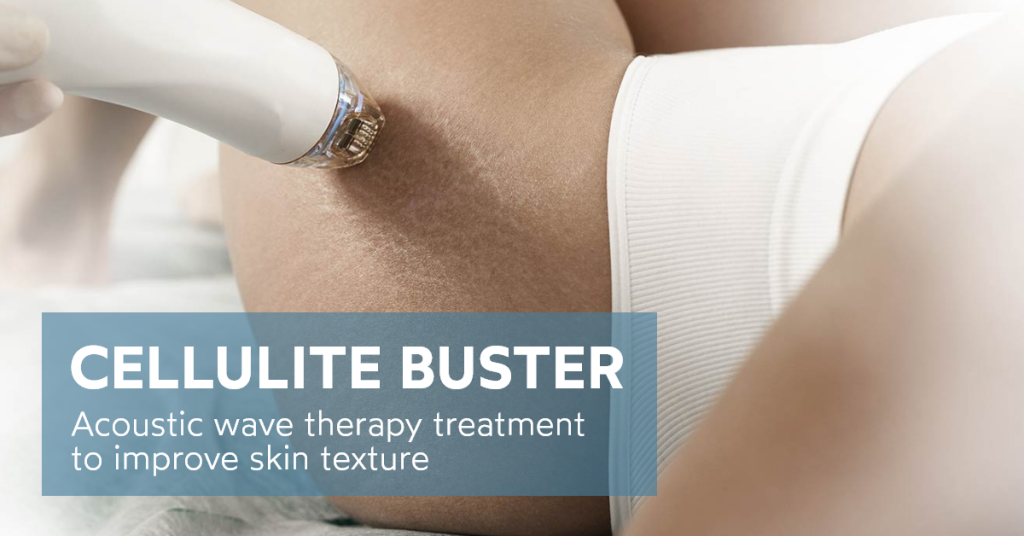 Cellulite are grooves or indentation on the skin that often appear on your hips, thighs, stomach, and breasts. If you have cellulite, you probably wish they would go away. These lines on your skin do not pose a threat to your health, but they aren't a great sight either.
Cellulite appears most frequently at the pelvic region, especially on the buttocks. It also shows up often on the thighs and abdomen. It can be caused by a complex combination of factors ranging from hormones to genetics. Women are more prone to cellulite because of estrogen that promotes fat accumulation.
At NU.U Medispa & Wellness, we offer acoustic wave therapy treatment to help reduce appearance of this unsightly skin condition.
X-WAVE Cellulite Buster
Utilises acoustic waves and targeted vibrations
Reaches deep into the skin structure
Breaks down fibrous tissue and fat
Improves blood flow & increases oxygen supply to affected areas
Reduces the appearance of cellulite

The X-Wave Cellulite Buster treatment is safe for people of all ages who prefer a non-invasive (& no down time!) procedure to treat cellulite.

If you like to learn more about X-Wave Cellulite Buster, CALL 65-6363 3456 or WHATSAPP 65-9752 6984 to get in touch with us.
Receive updates, expert advice and skincare tips right in your inbox.