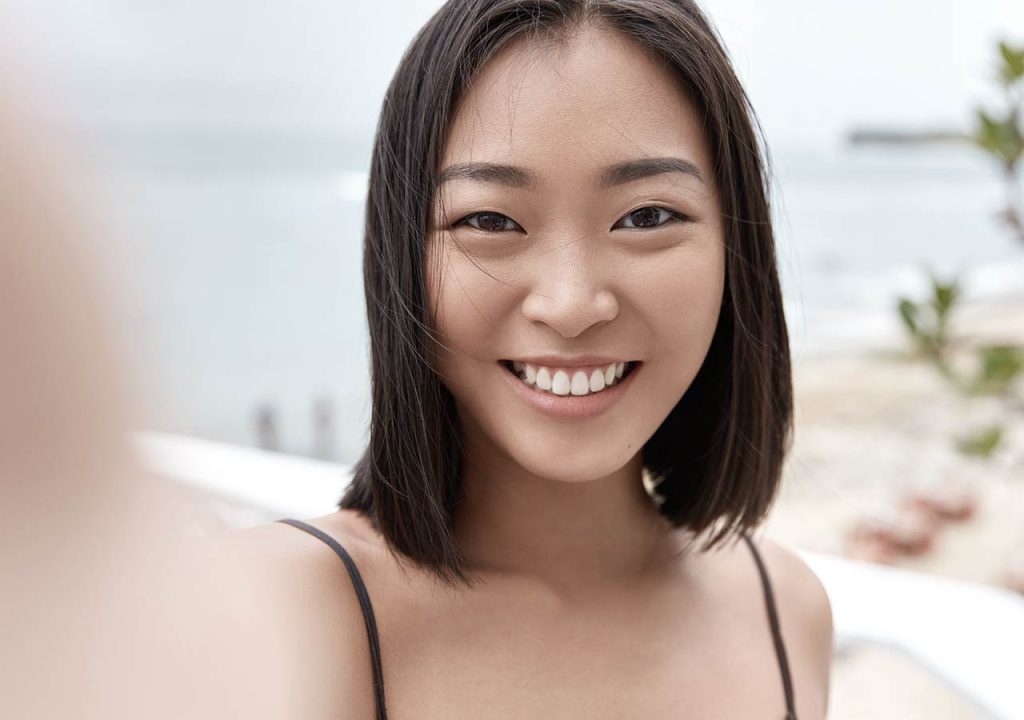 "Problemed skin condition can be avoided if one maintains a proper skincare routine. We are here to make skincare simple for you."
The truth is that most people who walk into skin clinics looking for solutions to treat their skin conditions could easily prevent it in the first place – if they maintained a proper skincare routine from the start.
Unfortunately, many are put off by the idea of a skincare regimen, thinking that it is complicated and time consuming. From our interactions with our patients, we observed that many are often confused by the functions and ingredients of skincare products, and what one should look out for when choosing a suitable skincare product for their daily skincare needs.
In this article, we outline 5 simple but crucial skincare steps in a basic daily skincare regimen to help you achieve healthy skin.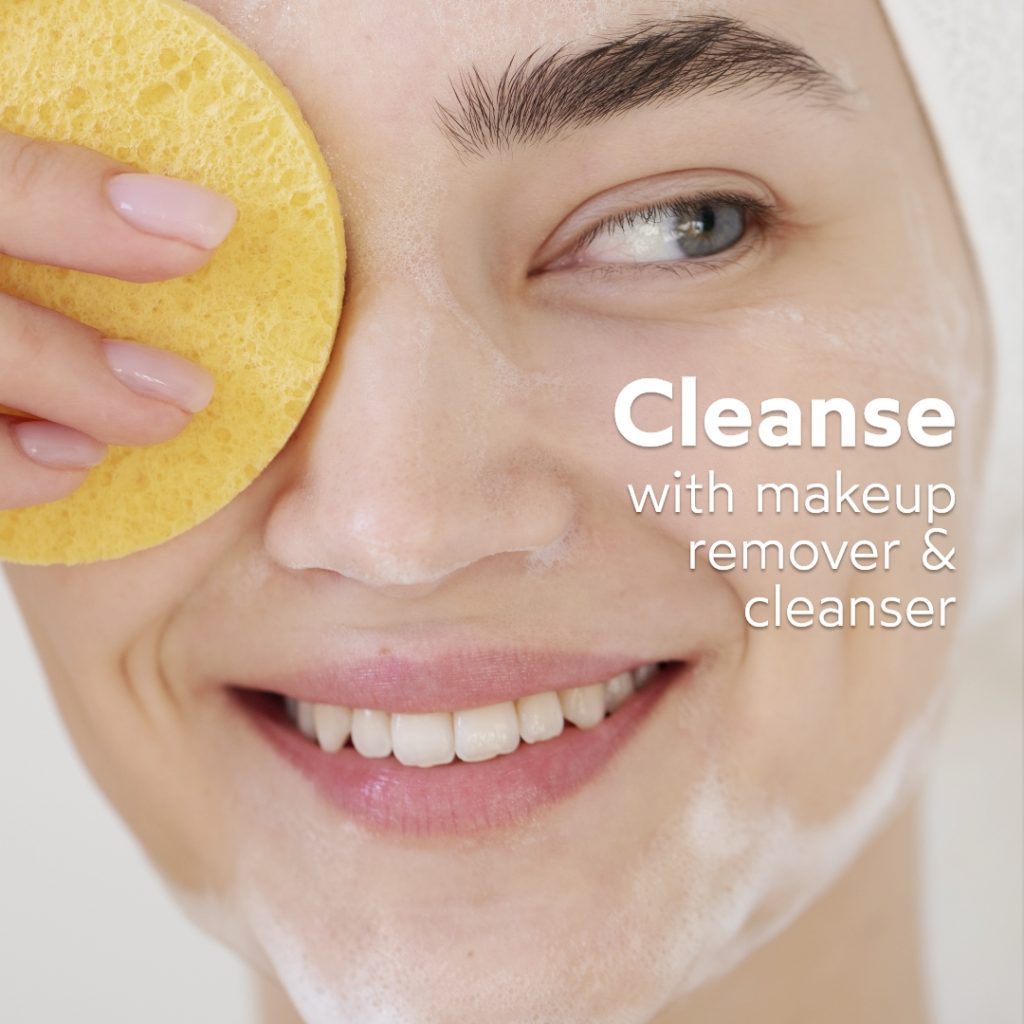 1. Double Cleanse

The correct way to clean your skin after a long day out with sunscreen or make-up on is to double cleanse. First, clean your face with an oil-based makeup remover to remove make up, sunscreen, and pollutants. Then, use a foaming or milk cleanser to further purify the skin.
Double cleansing is important as it prepares your skin to reap maximum benefit from your skincare range that follows (e.g. toner and moisturiser). If you are looking for a gentle and revitalising cleanser, you can ask for our ANTIOXIDANT CLEANSER that is packed with pro-vitamin C that promotes restoration of healthy skin.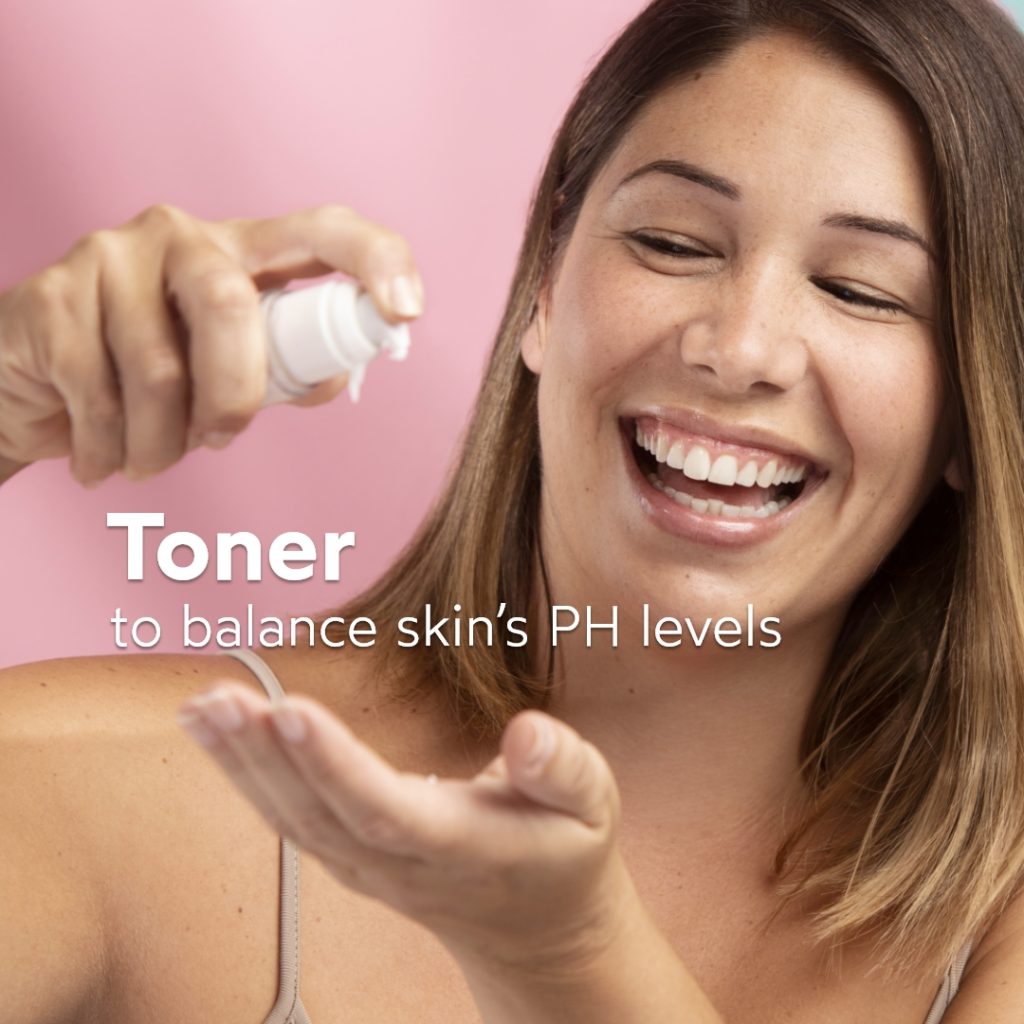 2. Use a toner

Typically after cleansing, your skin becomes more alkaline which makes it prone to damage and inflammation. The use of toner after a normal face cleansing helps balance your skin's PH levels and prepares the skin to better absorb other skincare products that follows.
In essence, using a toner balances your skin (normally around PH 5.5). With prolonged use of a good toner, you will also notice smaller pores and less breakouts. Toners are available in the form of water, alcohol, or gel-based liquid. Our gel-based RADIANCE TONER is boosted with ingredients such as SAKE LEE, VITAMIN C and AMINO ACID to not only balance and hydrate the skin, it is also effective in calming irritated skin as raved by many of our customers.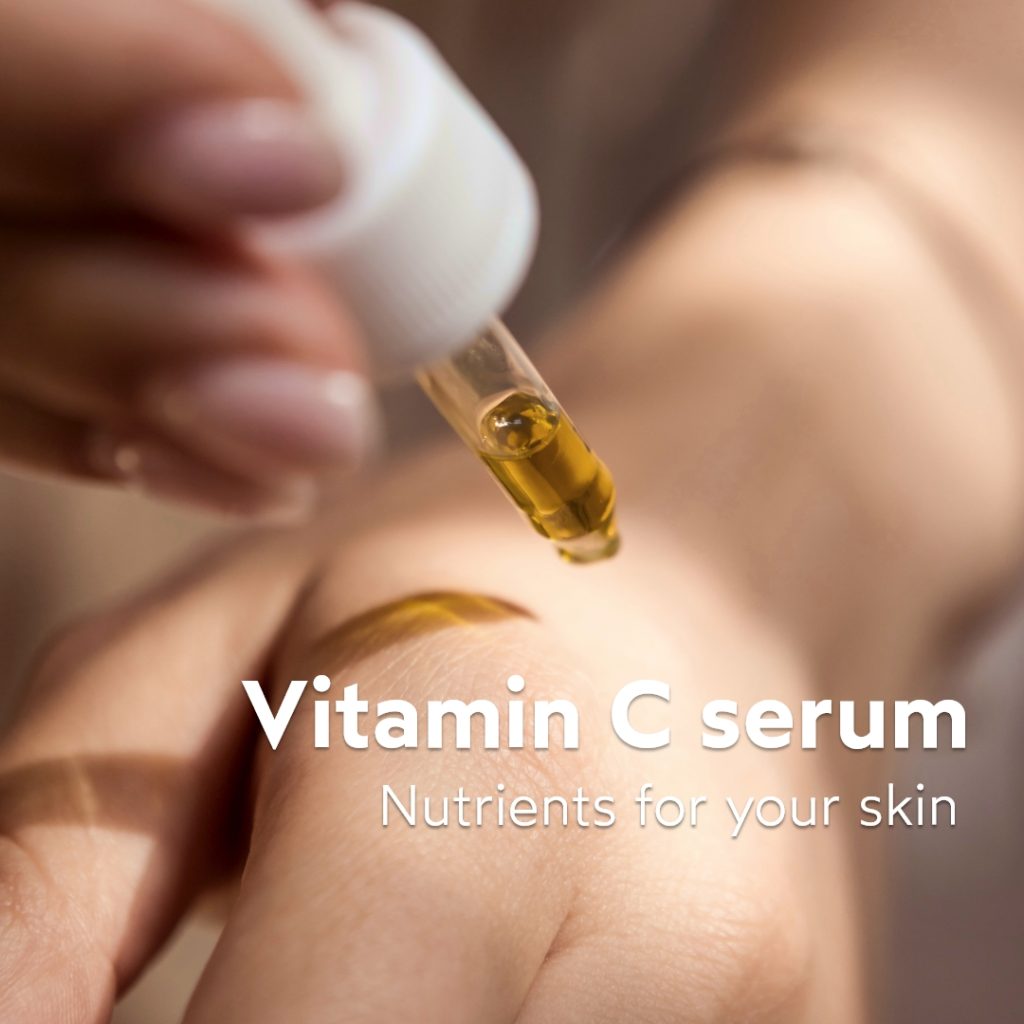 3. Vitamin C Serum

While most of us get a healthy dose of vitamin C from the foods we eat, it probably doesn't end up in our skin. Applying vitamin C serum is the easiest and most direct way to deliver the nutrient to your skin. Vitamin C serum contains powerful antioxidant that works to stimulate collagen production, fights fine lines, brightens skin complexion, and is highly effective in the treatment of acne.
But not all vitamin C serums are created equal! Look for products that contain L-ascorbic acid, the pure and biologically active form of the vitamin that is effective in penetrating the skin barrier. In addition to that, the ingredient list should be well formulated with vitamin E and Ferulic acid for stability and efficacy. You will be pleased to know that our VITAMIN C PEPTIDE SERUM contains up to 20% vitamin C concentrate and is formulated with vitamin E and a unique peptide combination.
If you have sensitive skin and have concerns about including Vitamin C serum in your skincare regimen, come talk to us. We will help you determine the right product to tackle your skin conditions.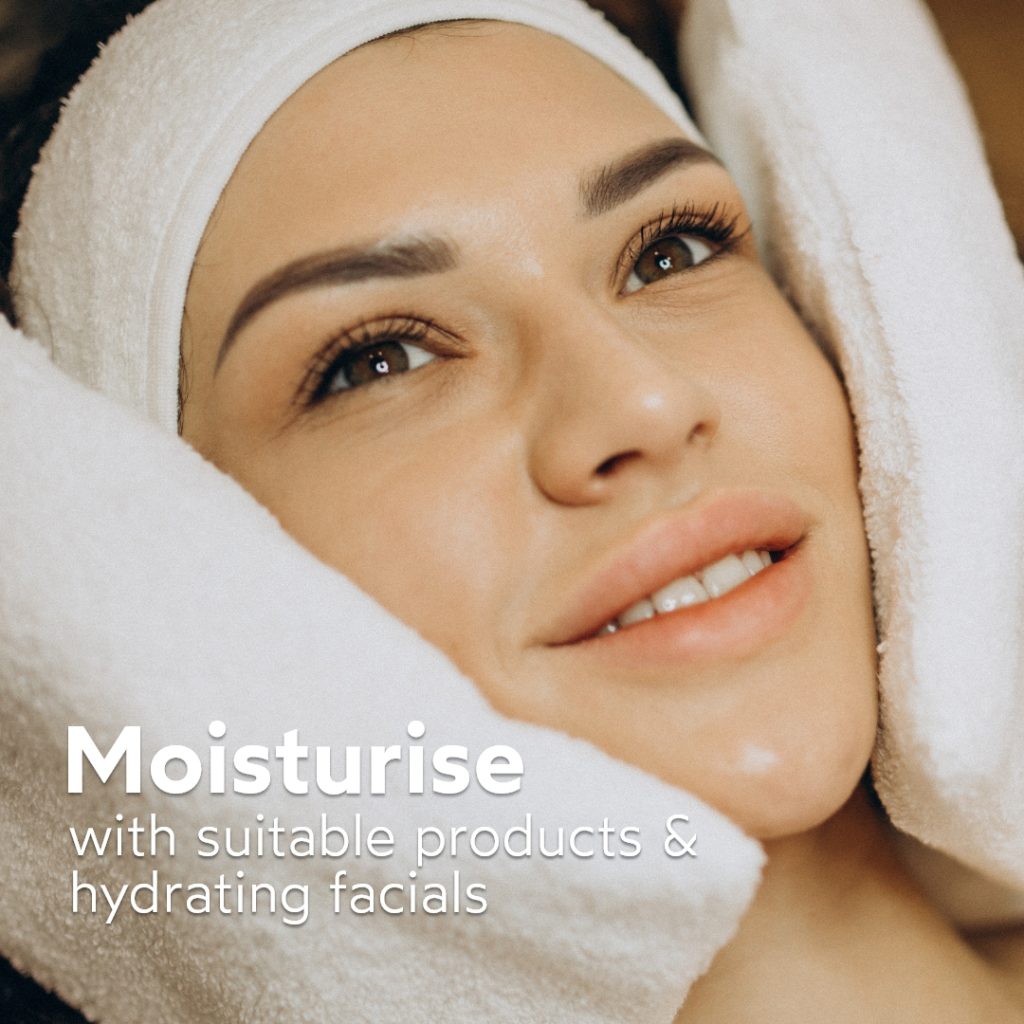 4. Moisturise, Moisturise, Moisturise

Moisturise even if you have oily skin. Yes, you hear us right. When you don't moisturise, the hot climate here in Singapore, and the dry environment (when you are in an air-conditioned room) causes your skin to react by compensation – producing oil to make up for the lack of moisture in the skin. When this happens, your skin becomes oily.
The trick to properly hydrating your skin is using the right moisturiser for your skin type. Ask our estheticians about the SUPER HYALURON GEL that is packed with 95% undiluted HA solution for continuous all-day hydration.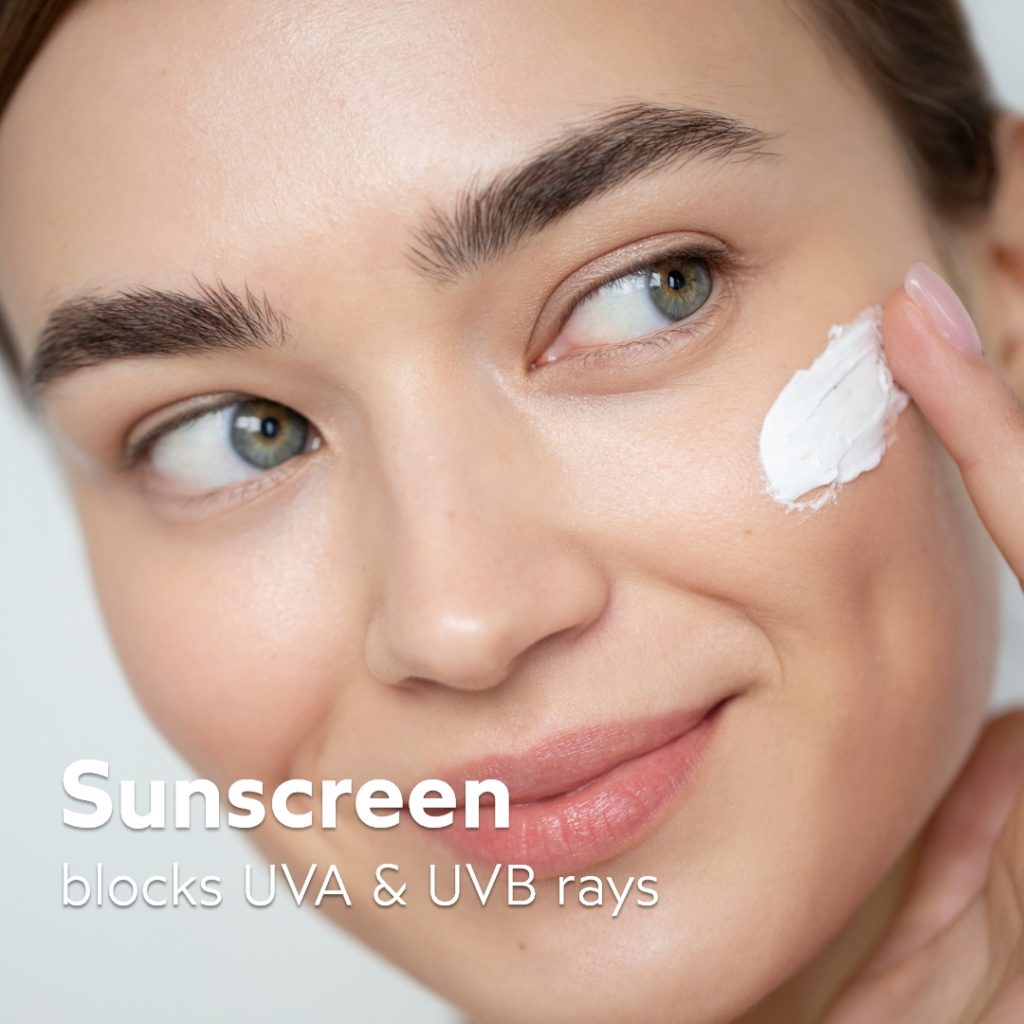 5. Broad spectrum sunblock

To understand the importance of using sunblock, you need to first understand how the sun's UVA and UVB rays damage the skin.
UVA penetrates the skin deeper than UVB and is the chief cause of skin ageing and wrinkling. UVB on the other hand is the chief cause of skin reddening and sunburn. UVB also causes skin cancer and photoageing.
As both rays are very damaging, you'll need a broad spectrum sunblock that provides both UVA and UVB coverage such as the DAILY AGE DEFENDSER that comes with SPF60 PA +++.
For more on skincare tips or to learn more about products and treatments that are suitable for your skin type, reach out to us for a chat or subscribe to our mailing list and get regular tips and beauty hacks.
Receive updates, expert advice and skincare tips right in your inbox.