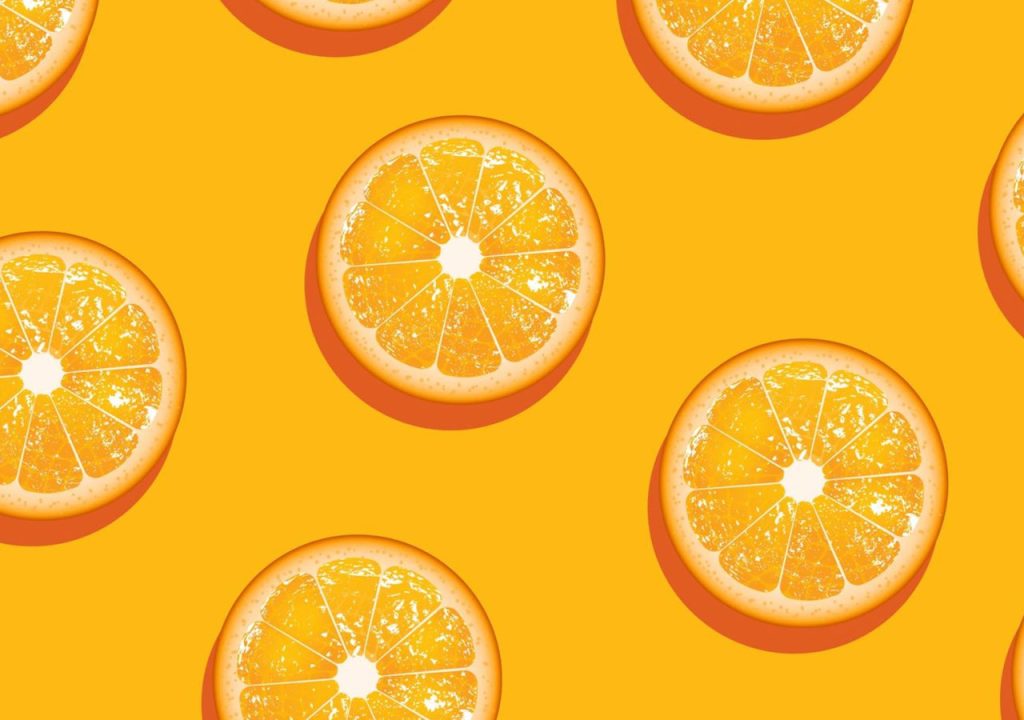 Look for products that contain L-ascorbic acid, the pure and biologically active form of the vitamin that is effective in penetrating the skin barrier.
Skincare experts around the world tout Vitamin C Serum as one of the best anti-aging ingredients one could ever use in their skincare regimen.
Vitamin C serum contains powerful antioxidant that works to protect the skin against free radicals, stimulate collagen production, brightens skin complexion, and is highly effective in the treatment of acne and rosacea.
Applying vitamin C serum is the easiest and most direct way to deliver the nutrient to your skin. Before you rush to get your hands on a bottle of vitamin c serum, here are 5 things you need to know.
1. Concentration and formulation
Not all vitamin C serums are created equal. Look for products that contain L-ascorbic acid, the pure and biologically active form of the vitamin that is effective in penetrating the skin barrier. The ingredient list should be well formulated with vitamin E and Ferulic acid for stability and efficacy.
In addition, how well the skin absorbs vitamin C serum is dependent on the formulation and PH value of the serum. In general, the PH value of an effective topical vitamin C serum must be somewhere between PH 2.3 and 3.8.
2. Timing. Morning or night?
There is no fixed rule for applying vitamin C serums. It is generally recommended to use it in the morning. When paired with a good sunscreen, the serum can boost up the sun protection factor of Vitamin C.
3. Pairing. How to use it with other skincare products?

Can I use toner with vitamin C serum?
The answer is yes. And vitamin C serums are best applied right after toner. Take a few drops of the serum on the palm of your hands and gently pat in on your skin. Give it a few minutes to fully absorb, and then seal it in with a moisturiser.
Can I use skincare products with hyaluronic acid after applying vitamin C serum?
Not all skincare ingredients can be mixed, but hyaluronic acid and vitamin C are two that works well with each other. In fact, their efficacy is stronger when paired with one another as their ingredients can provide both immediate and lasting results in anti-aging formulations.
What skincare products that one should not pair with vitamin C serums?
The top ingredients you should never pair with vitamin C serums are retinol, AHAs and BHAs, benzoyl peroxide and niacinamide. These ingredients may reduce its efficacy or cause peeling on the skin.
4. Possible side effects when using vitamin C serum
As with any skin care product, some people may experience side effects when using vitamin C serum. Some of the most common side effects include:
itching
redness
skin irritation
tingling or sticky sensation upon application
Note that while some might experience a slight burning or tingling sensation when using the serum, it should not last long. If anyone experience continued discomfort on the skin or signs of an allergic reaction (e.g. swelling or hives) they should immediately wash their skin to remove the serum.
5. How to keep vitamin C serum fresh
The numerous positive effects of vitamin C also come with another interesting fact — it's one of the hardest skincare ingredients to put in a bottle. Vitamin C is extremely sensitive to light, heat, and air. Any slightest exposure can lead to oxidation, change of color, and loss of potency. While there is no solution to stop vitamin C from breaking down, there are ways to slow down the oxidation process.
Here are some helpful tips on how to preserve your precious bottle of vitamin C serum:
Go for dark. When shopping for a vitamin C serum, choose those with darker or even opaque containers to keep the light out.
Keep the bottle airtight. Always seal opened bottles properly to ensure that the potency of vitamin C is preserved.
Keep it cool. Light and heat can cause Vitamin C to oxidize and lose its efficacy. Store your Vitamin C serum (and all other products containing Vitamin C) in cool and dry places.
Glass is better. Hypersensitive products like Vitamin C should always be bottled in glass containers. Avoid plastic containers as chemical substances from plastic containers can easily be broken down when mixed with liquid ingredients, contaminating the formulation.
NU.U VITAMIN C PEPTIDE SERUM
If you are new to Vitamin C serum and you are considering to include it in your skincare regimen, check out our Vitamin C Peptide Serum. This serum has been carefully formulated to suit most skin types and is effective in treating blemishes, dull skin, fine lines and wrinkles.
NU.U Vitamin C Peptide Serum contains up to 20% VITAMIN C CONCENTRATE and is formulated with vitamin E and a unique peptide combination to effectively fight free radicals and protects the skin from environmental pollutants.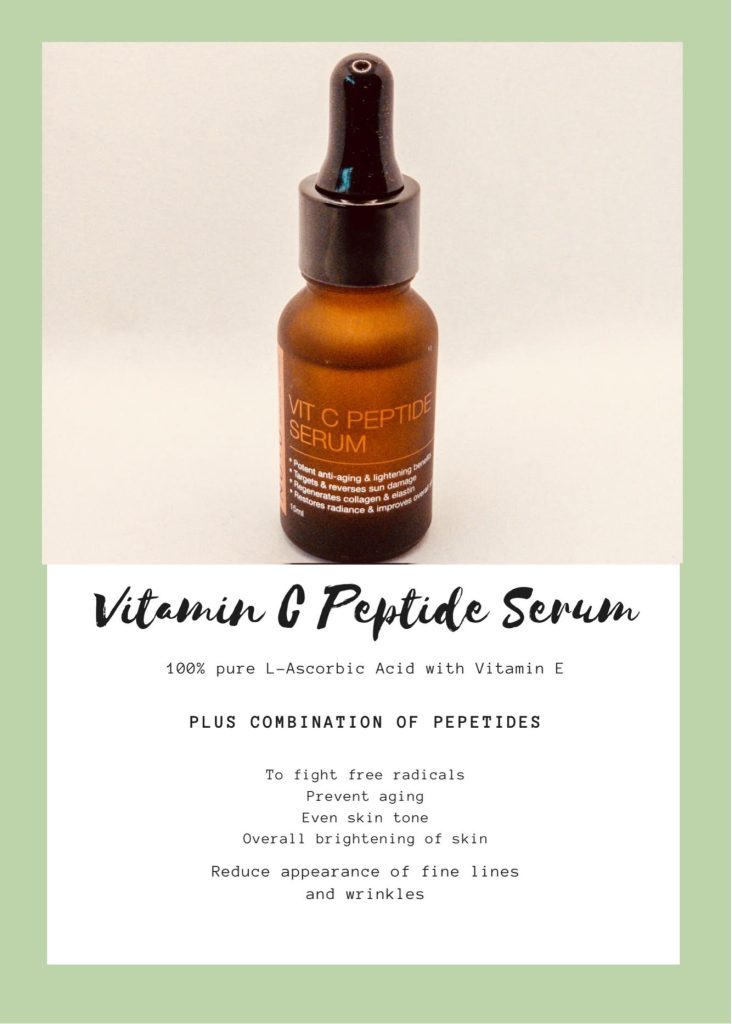 If you have more questions about including Vitamin C serum in your skincare regimen, come talk to us. Don't forget to subscribe to our mailing list to learn more about simple skincare tips for healthy glowing skin.
Receive updates, expert advice and skincare tips right in your inbox.